Hiro is a 6 year old intact (currently) Shikoku male that needs to be rehomed.
Here's what the owner wrote: He is a loving, cuddly dog with anxiety issues. It's unfortunate that we have to give him up, but it seems like I'm running out of options. I'm hoping I can find a home where someone is able to be around him more. He is especially afraid of thunderstorms and fireworks. He gets scared easily. He is overall good with kids and people, however his guard is up around men until he can form a trust! He is not good with other animals or small dogs. He is a very curious dog who loves toys and walks. He also loves the smell of nice things such as perfume, lotions , cologne or anything scented. He deserves more than what my family can offer him at this time, although it has been a very difficult decision, I am hoping to find him a new home.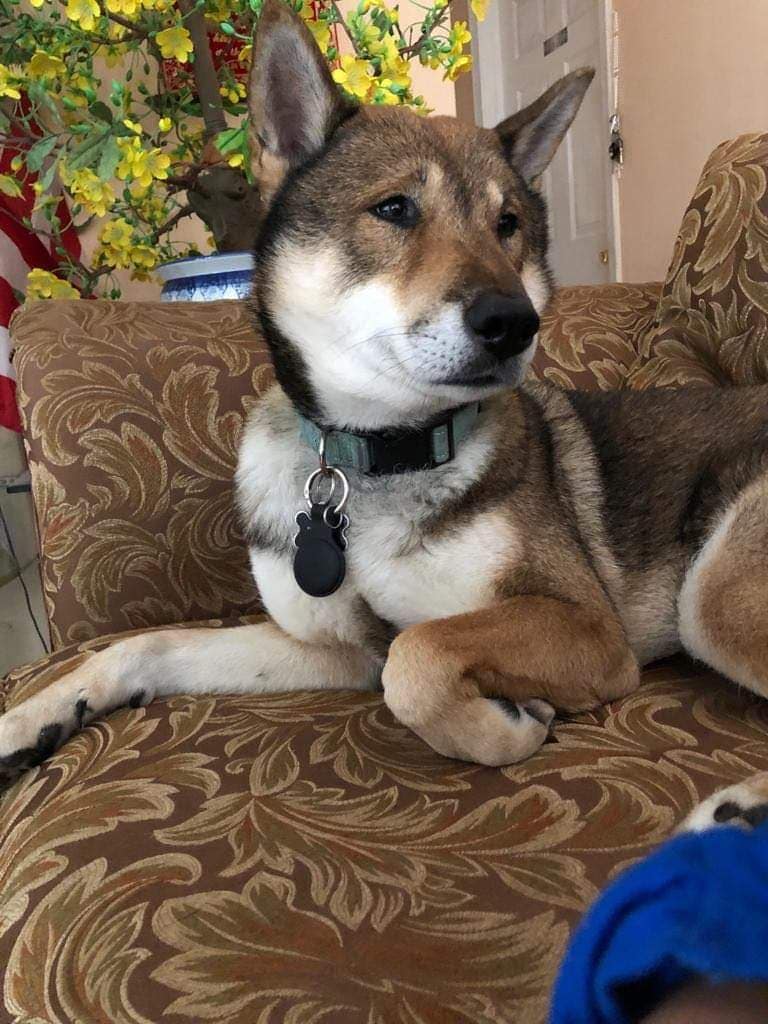 Hiro is located in Florida. Ideally it would be great to place him somewhere in the south eastern states so as not to further stress him by needing to ship him great distances.
Please contact us as soon as possible to discuss your interest.