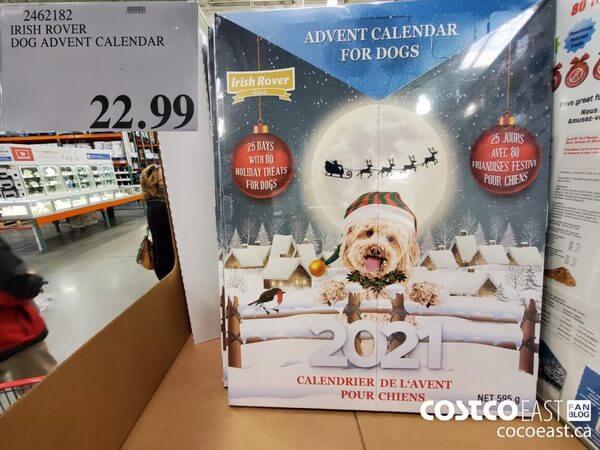 December 11, 2021 — Costco.ca is recalling Irish Rover 2021 Advent Calendar for Dogs (item 2462182) dog treats, claiming only that "these Calendars do not meet our quality standards".
No further information regarding the cause of this action was provided by Costco in the announcement. Supplier contact information can be found below.
Where Was the Product Sold?
The affected product was distributed from both Costco Warehouse and Costco.ca between October 1, 2021 and December 8, 2021.
Note:
Important: Warning! Detailed information regarding this recall is scant.
Keep in mind…
Even though the defective treats were sold only in Canada, they remained on the market for over 2 months.
Which means that by now, some of the product may have found its way into both Canadian and American homes… and may also be intended as gifts.
What to Do?
In its announcement, Costco advised consumers to "stop feeding the treats to your pet immediately as Irish Dog Foods reviews the quality concerns".
Customers are invited to "return the Calendar to a Costco warehouse for a full refund on your next visit".
For more information, please contact Irish Dog Foods at info@irishdogfoods.com or by telephone at 888-671-8851 (Monday to Friday 8am to 5pm).
The official announcement concludes, "We apologize for any inconvenience this may cause and ask you to please pass this information along to anyone to whom the product may have been given."